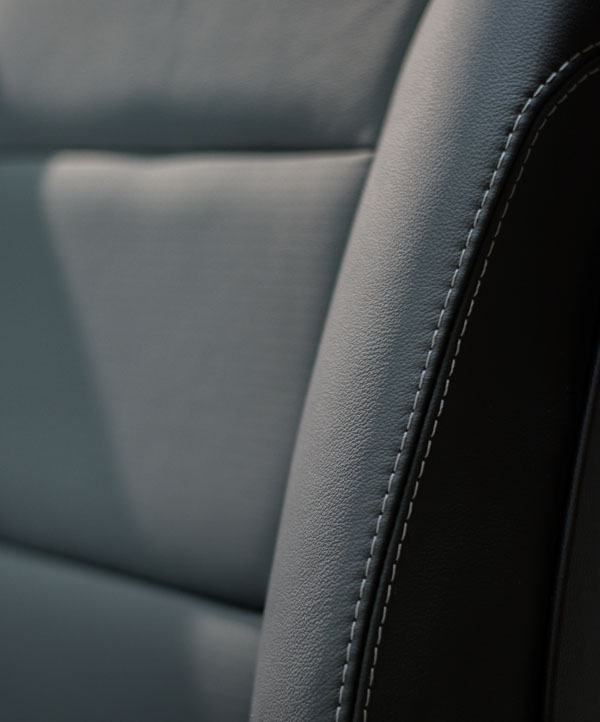 ABOUT US
Founded in 1966, Zenda has more than 25 years of tradition in automotive leather providing our customers a unique, natural and timeless style.
We believe that leather is authentic and triggers different sensations in our consumers. Welcome to Zenda!
ZENDA is a member of JBS brands since 2013.
JBS, a company with over 60 years' experience, is a global food industry leader with over 230 thousand employees worldwide. JBS operates production centers and commercial offices in over 20 countries and has a diverse product portfolio that includes recognized global brands. The company is also active in other sectors related to its core business, such as leather, biodiesel, collagen, soaps, glycerin and casings and owns waste management, metal packaging and shipping businesses that support its global operations.
Contact us
Our


Mission

To be the best at what we put our minds to and fully focused on our business to offer customers the best products and services, build solid partnerships with our suppliers, create value for our shareholders and give all our employees an opportunity to build a better future.
Our


Vision

To become synonymous with leather across the world and an ambassador of its attributes through a complete portfolio of products that meet the needs of a wide variety of markets and is recognized by manufacturers, retailers and end consumers.
ZENDA JBS

Global Production Platform
JBS Couros is a global leather processing company with 21 manufacturing units and 5 distribution centers in four continents. It offers solutions based on innovation, efficient logistics and global technologies. JBS Couros produces leathers in the wet blue, crust and finished stages for the automotive, furniture, footwear and leather goods.